A Friday Five is appropriate today since it's July 5th. And I have much to celebrate this week!
1. I finished the first draft of my new book! WHOOOOOOOOO! It's now marinating for a bit so I can come back to it with fresh eyes.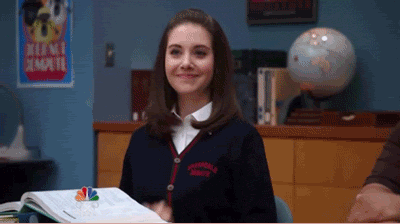 2. I celebrated finishing the first draft by diving into the outline of a MG idea I've been playing around with. I'm excited to try my hand at MG.
3. Yesterday was America's birthday and tomorrow is my baby's birthday. I can't believe she's already a year old. How did that happen? In celebration, she learned to climb the stairs this week. In related news, I now find it much more difficult to go up the stairs thanks to the gate blocking my way.
4. She hasn't said her first words yet but I'm working really hard to ensure they are "Doctor Who." She can't say "mama" yet but she can almost say "doctor."
5. This was the first year since I graduated college 10 years ago that I didn't watch the Macy's Fireworks live, either in NJ in Hoboken or in NYC. I'm not the biggest fan of fireworks, to be honest, but it still felt weird to go to bed at 9:30 last night and miss them entirely! But I knew the baby would be up at 5:30am like she always is despite me wanting her to sleep until 8, and so I had to be old and lame. Oh well. At least I'm refreshed and ready to write today!